The post-vaccine world presents the fashion industry with unprecedented challenges. After more than a year of exclusively social media campaigns, digital fashion shows and even phygital fashion shows, designers are now faced with a series of pressing questions: What is the fashion show really for? Did digital content make the podium meaningless? And, if fashion shows have such a negative impact on the environment, are digital fashion shows the panacea for the crisis?
"Are digital fashion shows the panacea for the crisis? "
It may be useful, before you begin, to explore the history of the fashion show. While English designer Charles Frederick Worth introduced the concept of mannequins in the mid-1860s, around the turn of the century, "fashion shows" aimed at a private audience began to turn into large-scale events, reoriented to attract media attention. In 1901, Lady Duff Gordon rethought Worth's vision, presenting her "dresses of emotion" as what Maria Costantino, lecturer at London College of Fashion, called "theatrical innovation". I would say it was this end-of-century notion of the fashion show – of setting, lighting, music and choreography – that was truly revolutionary in the development of the runway. Just as the clothes themselves adapted to trends (and in fact set), the fashion shows themselves were constantly evolving. Yet Costantino also adds that this concept of the parade "as an audiovisual spectacular" may have "reached its peak"; its fate is in the hands of the consumer. Of course, the fashion show remains an inherently exclusive phenomenon, but its gradual democratization through technology has allowed anyone to have a front row seat.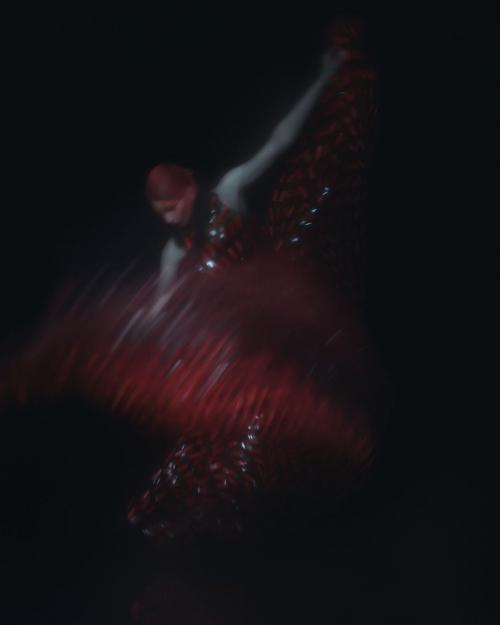 However, this ever-expanding trajectory has become dangerous: biannual collections and fashion weeks inevitably come with significant air miles and wasted materials. In reality, fashion buyers and designers alone contribute 241,000 tonnes of CO2 emissions per year, according to recent report by participating in fashion weeks in New York, London, Paris and Milan. Indeed, sustainability is not the only challenge facing fashion shows; other competing factors such as the impact of digital technology, ethical production issues and the effects of a global pandemic all dictate its future. Yet, as compelling as the search for a more sustainable way to fashion consumption may be, for many brands the momentum to change their practices is not enough. It boils down to the basics: While leads generate publicity and revenue, there is little incentive to explore an alternative business model. When hundreds of thousands of people depend on an obsolete industry, where will they go once modernized?
"There are two elements that have made Margiela's online content so successful: innovation and exclusivity"
As the pandemic hit the world, big brands and luxury brands no longer had the luxury of maintaining the status quo. Last year, the trail was swept up in covid cases after another. As the world entered a global lockdown, brands were forced to create engaging content without any form of in-person contact. It is this idea of ​​"engagement" that has proven particularly difficult to recreate in the midst of a pandemic: Would publishers, buyers and the press have a rival experience in the comfort of their own homes? It seems that this lack of social buzz has certainly taken its toll, with digital content creating less than a third of the engagement of real-life shows. As much as the pandemic has negatively affected participation, in retrospect, there is a lot to learn of the ways we can use digital tools to improve our leads. Nick Knight's mini-documentary for Margiela's Fall / Winter 2020 collection was a successful take on digital fashion: filmed using go-pros and drones, the documentary racked up over 164,000 views on Youtube and gave members of the audience a preview of the director of Galliano. to treat.
Two elements have made the success of Margiela's online content: innovation and exclusivity. Galliano organized his show as a collection of calls, messages, x-rays and thermal camera videographs, breaking the mold of what you would expect on an in-person show. Plus, while Knight's documentary is easily accessible on Youtube, there is a certain excitement that comes with watching something otherwise secret. It's like taking a peek into the inside world of the industry.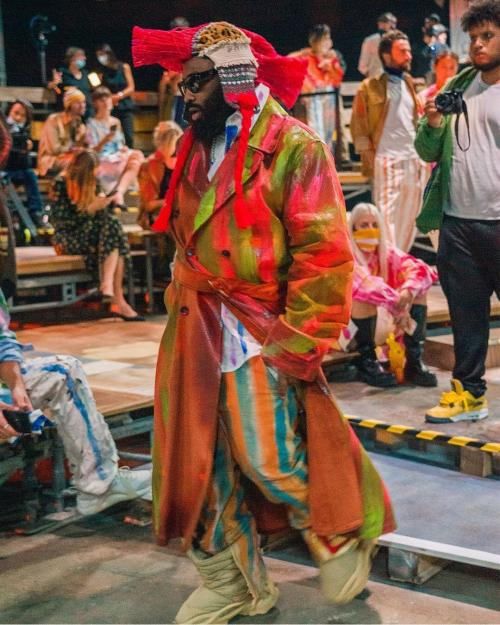 That said, digital content is far from the only solution. As much as it benefits our environment and allows for imaginative artistic perspectives, brands must find an ecological and financially viable alternative in the physical realm. Simply put, nothing equals experience in person. Maybe we should look to Copenhagen Fashion Week, which recently introduced a sustainability requirement for all brands wishing to take part in its shows and pledged to cut their own greenhouse gas emissions by 50%. here 2022. Or maybe Francesco Risso provides a solid response to the crisis. For her Marni spring / summer 2022 collection, she dressed her audience in recycled clothes and built the set out of metal recovered as part of a colossal "fashion happening".
No matter what the future holds in terms of digital content, there's no denying that the track as we know it has been obsolete for some time. Indeed, Vogue journalist Steff Yotka supports this point of view, asserting that "fashion must be sustainable or risk losing its relevance". As all of our actions are increasingly determined by their impact on the planet, there really is no way for the fashion industry to continue without adapting to society. The pandemic has allowed a breath of fresh air and hopefully will spur permanent change.
University is the independent journal of the University of Cambridge, established in its present form in 1947. In order to maintain our editorial independence, our print journal and news website do not receive any funding from the University of Cambridge or its colleges constitutive.
So we depend almost entirely on advertising for fundraising and expect to have a few tough months and years ahead.
Despite this situation, we will be looking for inventive ways to serve our readership with digital content and of course in print!
Therefore, we ask our readers, if they wish, to donate from just £ 1 to help us cover our running costs. Thank you very much, we hope you can help us!