SP-Arte has announced the discontinuation of SP-Foto, the photography fair held in August since 2007, to be replaced by SP-Arte Rotas Brasileiras (Brazilian Routes). The new fair runs from Wednesday August 24 to Sunday August 28, with an eclectic portfolio of seventy galleries and art institutions from across the country showcasing a wide range of visual art manifestations, including photography. The event also changes address. It now takes place at ARCA, a 97,000 square foot industrial structure in the Vila Leopoldina neighborhood in São Paulo's not-so-charming Zona Oeste (west zone).
Will art lovers flock to the new venue? Will they like the show's format? Stay at the market to see. However, some of the best galleries in São Paulo, such as Luisa Strina and Nara Roesler, bet on this bold decision. After the runway, a host of lesser-known galleries from remote areas of this nation eager to be exposed and recognized in the powerful market of São Paulo. This is a good prospect as it will likely broaden the overall artistic experience of visitors (largely in the twenties to fifties age group) by exposing them to diverse narratives and larger human landscapes with their own native mythologies. and religious, social disparities and particular transgressions, spicing up the exuberant questioning of art and cultural cross-pollination. (All galleries and art institutions are listed below.)
In twelve years of existence (2007-2019), SP-Foto has positioned Brazilian photography as a serious competitor on the international scene and, locally, has created a more mature and organized market that will not be overlooked. Highlights of fine art photography present at the first edition of Rotas Brasileiras include Almeida & Dale Fotografia, showcasing the renowned gallery's new vintage photography department with works from Asia and Brazil through the lens of photo clubs. ArteHall brings together Anna Paes, Luiz Maudonnet and Paula Clerman. From the northernmost state of Pará, PREAMAR features Marcio Vasconcelos and Dinho Araujo. Artist and HOA Gallery Founder Igi Lola Ayedun presents the Afro-Brazilian photographic archive Zumví and the work of Amazon-born photographer Rafa Kennedy focused on the trans community. Mario Cohen, Brazil's first photo gallery, features Sebastião Salgado, Elaine Pessoa, Cristiano Mascaro, Lucas Lenci and Rogerio Braga. Salvador, Bahia, is present through the Mario Cravo Neto Institute and the Pierre Verger Foundation. From the state of Amazonas, Uma concertação pela Amazônia, based in Manaus, will present Marcela Bonfim, Paula Sampaio, Lalo de Almeida, Edu Simões and Rogério Assis.
The big question remains: will the first edition produce a cloud of disapproval or will Rotas Brasileiras walk for its second season? Let's see what the founder and director of SP-Arte, Fernanda Feitosa, has to say.
Fernanda, since 2007 the local art market has become familiar with the annual editions of SP-Foto focusing exclusively on photography. The fair has become largely responsible for the expansion of the Brazilian market for modern and contemporary photography. Now you introduce a new art fair, Rotas Brasileiras (Brazilian roads), and you stop SP-Foto. Why?
Rotas Brasileiras is a step forward; it is an extension of SP-Foto. His portfolio includes photography and all forms of visual art produced in Brazil. The fair focuses on a wide variety of art from the five main regions of our continental-sized country and will present local production and artists still unknown in the São Paulo-Rio axis. We also felt the need to take a stand on the local political situation by celebrating the best of our diversity and our creative force, currently undermined and constantly attacked by the current government.
Thus, SP-Foto, from now on, leaves the market.
Let's put it this way, SP-Foto has "retired" with great dignity. Alongside its expanded portfolio, Rotas Brasileiras has significant holdings exclusively dedicated to photography. We will have the modernist photographers of the pioneer photo clubs of the mid-20th century on the stand of Almeida e Dale Fotografia; the archives of important cultural institutions in Salvador, Bahia, such as the Mario Cravo Neto Institute and the Pierre Verger Foundation; and the Wesley Duke Lee Art Institute in São Paulo. In contemporary Brazilian photography, we will also show the Amazônia series by Sebastião Salgado, the Afro archives of the Zumví collective at the HOA gallery, as well as a group exhibition curated by Éder Chiodetto with photographers who have largely captured the Amazon region such as Rogério Seated, Lalo de Almeida and Joao Farkas.
Is the reason for SP-Foto's "retirement" the current trend in the art fair market to broaden the scope of action instead of targeting specific niches?
I believe him. After the pandemic, the local photography market weakened, so now we have fewer galleries dedicated solely to photography or fine art photography. As this would eventually limit the growth of the event, we decided to embrace other narratives. However, we love photography, that's why we designed the inaugural edition of Rotas Brasileiras with several photographic projects.
Now let's talk about the name of the fair. Rotas Brasileiras signals a more regional Brazilian artistic event. Since appreciation of the visual arts has become a globalized phenomenon, don't you find the name too regional? For a global audience, SP-Arte and SP-Foto have more international and easier to read names. That way, isn't it less appealing globally?
Rotas Brasileiras does not target foreign galleries but rather the expansion of the local public, local galleries as well as foreign collectors. I agree that it's harder to pronounce, but SP-Arte, which takes place every April, has a wide reach and has attracted foreign galleries since its inception. However, ArteBA, the Buenos Aires-based art fair, has confirmed its interest in participating in the Rotas Brasileiras soon.
To conclude, tell us about the highlights of the new fair.
Rotas Brasileiras will present the most important art galleries of our country from north to south. The event invites the public to dive into the originality and high quality artistic production of places far from the traditional cultural axis. We will have galleries from the Amazon region and the Jequitinhonha Valley, to name a few. Under the direction of Paulo Herkenhoff and Laura Rago, we will have a special space occupied by a pioneering visual arts event from the northernmost state of Pará, Arte Pará, which is now celebrating four decades. Brazil is a continental-sized nation rich in different art forms that audiences are dying to experience. Under this big umbrella, we will have seventy exhibitors, both galleries and private and institutional projects. They will feature a wide range of our artistic production, including non-canonical, commercial and institutional art. Rotas Brasileiras is a cosmovision of visual arts produced in different regions of Brazil.
SP–Arte Rotas Brasileiras
sp-arte.com/fr/
From August 24 to 28, 2022
ARCA, Vila Leopoldina, Sao Paulo, SP
Art Galeries
Acervo Galeria de Arte / Alban / Almeida & Dale / AM Galeria / Andrea Rehder Arte Contemporânea / Arte 57 – Renato Magalhaes Gouvêa Jr. / Arte Hall / Arteformatto / Aura / Babel / Belizário Galeria / Carbono / Carmo Johnson Projects / Casa Rosa Amarela / Celma Albuquerque / Central Galeria / C.galeria / Choque Cultural / Fólio / Gabriel Wickbold Gallery / Galatea / Galeria Frente / Galeria Karandash / Galeria Karla Osorio / Galeria Lume / Galeria Radiante / Galería Sur / Galleria Continua / Gomide&Co / Hilda Araujo Escritorio de Arte / Luis Maluf Galeria de Arte / Luisa Strina / MaPa / Marco Zero / Marilia Razuk / Mario Cohen / Millan / Nara Roesler / Hoa Galeria / Paulo Kuczynski Escritório de Arte / Quadra / Rafael Moraes / Rodrigo Ratton / Samba Arte Contemporânea / Sé / Silvia Cintra + Box 4 / SteinART Contemporânea / Steiner / Taschen-Paisagem / Vermelho / Verve / Zielinsky / Zilda Fraletti / Zipper Galeria
Cultural projects
Bancos Indígenas do Xingu / Fundação Pierre Verger / Instituto Mario Cravo Neto / Instituto Wesley Duke Lee / Novos Para Nós / PREAMAR / Prêmio Museu é Mundo / Projeto Arte Pará / Uma Concertação pela Amazônia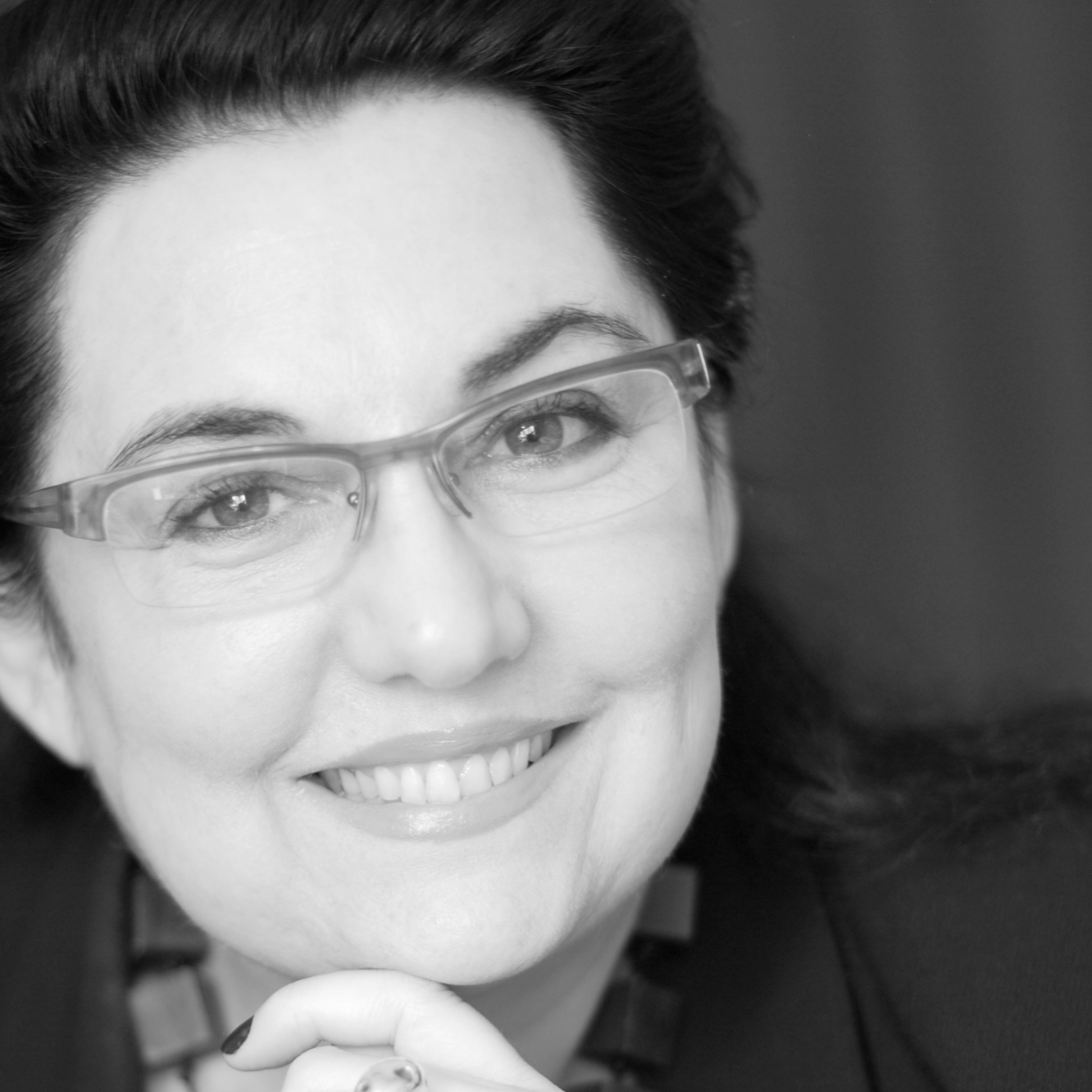 Born in Rio, Cynthia Garcia is a respected art historian, art critic and journalist fluent in five languages ​​based in São Paulo. His daughter America Cavaliere works in the contemporary art market and his Los Angeles-based son Pedro Cavaliere is in the international DJ scene.
Contact: [email protected]www.cynthiagarcia.biz